How did Snatchdigital integrate Playvox's products with third party platforms ?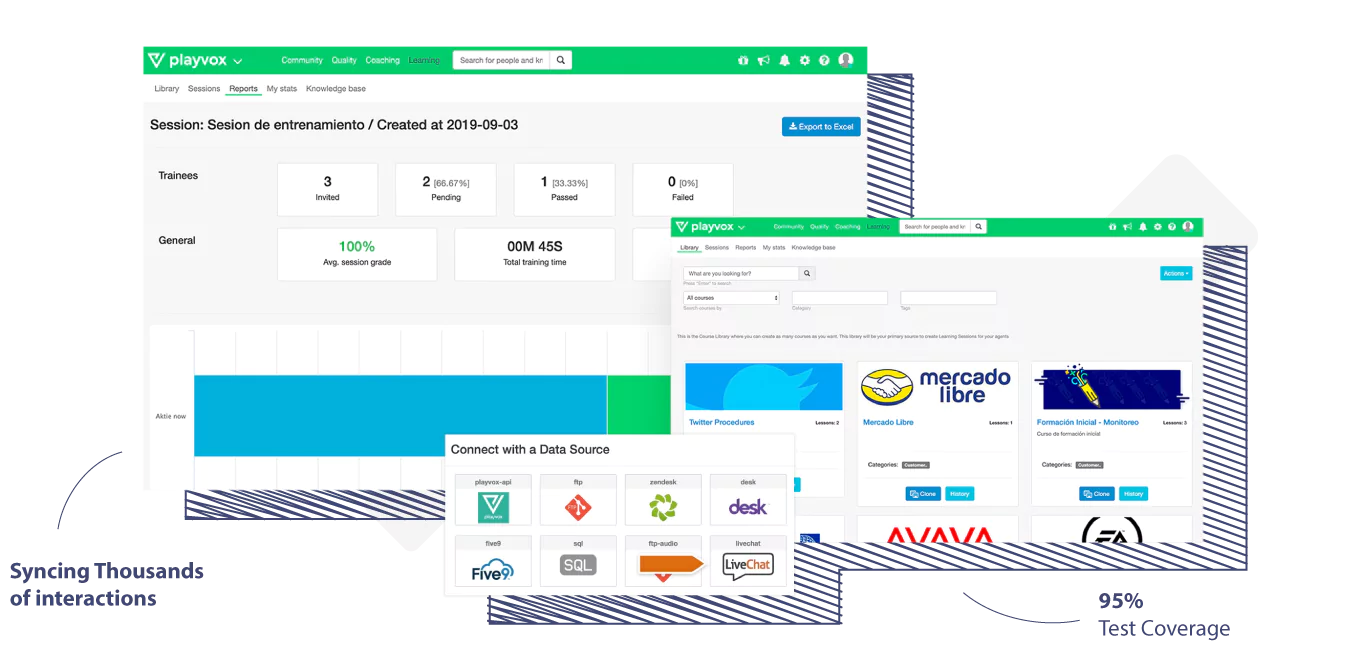 Playvox's
Challenge
With important release dates on the horizon for Playvox's major clients, we had to rapidly come up with integration solutions in a very tight timeframe.
SnatchDigital's
Solution
SnatchDigital managed to design a scalable strategy from scratch, which yielded solutions to optimize Playvox's framework and platform, enabling them to establish an efficient integration process with third parties.
In Short
Summary
SnatchDigital's state of the art performance resulted in:
Details:
Learn More About Playvox
While still in their growth phase of their development cycle, Playvox and SnatchDigital began a mutual work towards building a well-integrated framework. Both teams benefited greatly from excellent communication on the part of their partners, feeling right at home with one another.
Visit Playvox's Website
How it all Started
While a healthy and productive cord in the work relationship was immediately struck, the task at hand proved more difficult. The most challenging part was when we focused our effort on getting onboard Playvox's platform to clinically integrate third parties with Playvox's products. By using a smart and efficient schedule, we managed to deliver results that far outreached its projected timeframe.
The Approach
The first steps of this massive task was to begin a research aimed at understanding and familiarizing ourselves with Playvox's platform, as our team believed that only then we can begin to fully wrap our heads around the challenge and its solution. To that end, our team had to learn several new platforms in order to come up with any integration solutions for Playvox and their clients.
Thanks to excellent communication and briefing on the part of Playvox, our team of developers managed to quickly adapt itself with our partner's tech stack, get ahead in the schedule and not miss a single expected deadline.
The Result
The new and well integrated framework now enables Playvox to efficiently sync thousands upon thousands of customer interactions between the Playvox itself and other third parties.
Apart from meeting every demand and deadline, our team took it upon themselves to go the extra mile, and come up with extra solutions that greatly enhanced Playvox's core integration platform.
In the end, we managed to incorporate a test-driven development methodology that has now resulted in more than 96% test coverage as well as the establishment of brand new manual and end-to-end testing automation processes.
Drive Your Vision
to Completion
Talk about your problem with an Expert
Leave us a short description of what you want and we will get back to you as soon as possible.